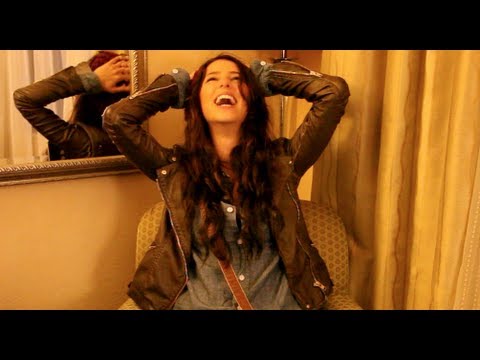 2 tags
gloopday: The team team But where is Moon Moon? 
sodamnrelatable: leaving an essay until the very last minute and then being too tired to do it Every single time.
4 tags
6 tags
upsettin-g: I wonder if teachers care. If they sit in class, figuring out who can't sleep late at night, who gets abused at home, who can't even face a mirror. I wonder if they care about the effect of the deadlines they set; how much stress their pupils are already under. I wonder if I told the teachers how much I need a break, how much I just need some space from school, how many of them would...
5 tags
harrisonfj0rd: no one's ever said 'no shit, sherlock' to sherlock holmes in either of the modern-day reinterpretations of the holmes canon and that's a failure of modern society …I guess you forgot the part called "sarcasm." People typically say 'no shit, Sherlock' when someone has made a particularly unintelligent observation; thus, the Sherlock reference is...
:)
itsnicolenotnicola:
colesprousestwinbrother: I am in a never-ending mental battle of whether I want to punch Cole Sprouse or fuck him senseless.
paixamourandcoffee: Obama should just say "Mitt Romney thinks airplane windows should open" and then kick over the podium and backflip out of the room while he flips him off
This.
twoboobsjohnson: There's one part of me that's like: You should do your work, and then you wouldn't be so stressed, and you would feel a great sense of accomplishment, and you'd have free time when you're finished. But then there's this other part of me that's like: No. They both make such good arguments.
hermionehairday: if your mom can't find it then she obviously isn't a hufflepuff
Teacher: Can you explain how you got that answer?
Me: Yes. This.
3 tags
2 tags
There are two things that I believe there should...
1. The sudden, quiet intake of breath from your partner when you've touched them in the perfect place. 2. Catherine Tate's breasts. That is all.
When my students feign interest in poetry
teacherthoughtbubble: They're all like:
This is perfect.
What my friend asked: What's Doctor Who about?
What I said: It's about an alien named "The Doctor" who travels though time in a spaceship that looks like a police telephone box, who saves people and other aliens with the help of his companions and a tool called a "sonic screwdriver."
What I meant: IT'S ABOUT FRIENDSHIP AND BRAVERY AND LOVE AND LOSS, AND LIFE AND DEATH AND FORGIVENESS AND GUILT, AND BEING HUMAN AND BEING LESS THAN HUMAN AND SOMETIMES A BIT MORE THAN HUMAN, SKILL AND INTELLECT AND SOMETIMES A LITTLE BIT OF LUCK, FINDING THE EXTRAORDINARY IN THE SEEMINGLY ORDINARY, LOOKING UP AT THE NIGHT SKY AND REALIZING YOU'RE PART OF AN IMPOSSIBLY BEAUTIFUL AND MYSTERIOUS UNIVERSE AND THAT YOU DON'T KNOW ALL THE ANSWERS NO MATTER HOW CLEVER YOU ARE. IT'S ABOUT LOOKING INSIDE YOURSELF AND REALIZING YOU'RE FAR GREATER THAN THE EXTERNAL CONDITIONS OF YOUR LIFE: YOU'RE NOT A SHOPGIRL, YOU'RE NOT A SUCCESFUL MEDICAL DOCTOR, YOU'RE NOT A TEMP, YOU'RE NOT A LITTLE GIRL WHO NEEDS TO GROW UP OR A BOY THAT THINKS THE LOVE OF HIS LIFE COULD HAVE DONE BETTER. YOU'RE THE MOST IMPORTANT PERSON IN CREATION AND AT THE SAME TIME YOU'RE THE MOST INSIGNIFICANT THING IN THE WORLD, AND HAVING THE ABILITY TO CHOOSE BETWEEN THE TWO AT ANY GIVEN TIME IS FANTASTIC. IT'S ABOUT EMBRACING YOUR INNER DARKNESS SO THAT YOU CAN STAND IN THE LIGHT OF YOUR TRUTH. IT'S ABOUT HAVING THE GUTS TO DO WHAT'S RIGHT EVEN WHEN EVERYONE ELSE JUST RUNS AWAY.
"Kurt Vonnegut's Rules for the Short Story 1. Use the time of a total stranger..."
– via advicetowriters.com (via kadrey) Good suggestions. (There are no rules.)
1 tag
5 tags
You know that you're too high...
…when it takes you a while to decide if you should put your pineapple down or swat the flying insect that is violating your ear. I want to make pancakes. I am going to make pancakes.
6 tags
Two Neil Gaiman poems from "Fragile Things"
The Hidden Chamber Do not fear the ghosts in this house; they      are the least of your worries. Personally I find the noises they make reassuring, The creaks and footsteps in the night, their little tricks of hiding things, or moving them, I find endearing, not upsettling. It makes the place      feel so much more like home. Inhabited. Apart from ghosts nothing lives here for long. No cats, no...
One day...
…when I say that I am letting go of something, I will, and I won't turn back.